Your rental property isn't standard and your insurance policy shouldn't be either. You need specialized coverage that will take care of the things that matter to you as a landlord.
As a landlord you can choose a package that fits your rental property or create your own customized policy. You choose what fits with your needs.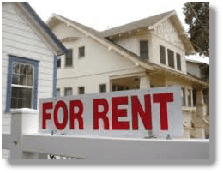 Comprehensive Property Coverage.
This covers most direct, sudden and accidental physical losses that aren't specifically excluded in your policy.
 Named Peril Coverage.
This will cover "perils" (fire, explosion, lightning, windstorm and hail damage) which are specifically named in your policy, subject to policy exclusions and conditions.
 Optional Replacement Cost.
Purchase Optional Replacement Cost coverage and get a settlement that reflects the cost to replace the damaged items with new property of comparable material and quality, without any deduction for depreciation.
 Agreed Loss Settlement.
If your home is destroyed by an insured loss, you receive the full amount of agreed upon insurance for your home (minus any applicable deductible).
 Actual Cash Value.
In the event of a covered loss, this covers the cost to replace or repair your damaged property, with a deduction for depreciation, which reflects the age and condition of your home.
 Liability Coverage.
This provides coverage if you're found legally responsible for an accident that causes injury to someone on the rental premises or causes property damage.
 We also offer choices to help protect you as a landlord:
o Loss of Rents
o Liability limits
o Personal Injury
o Landlord
o Other Structure
o Repair Cost
o Water Damage from Sewers and Drains