Collectible Auto Insurance
Agreed Value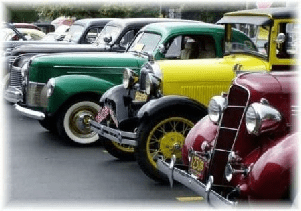 This protects the current market value of your car in the event of physical damage or a total loss. To protect the value of your car, the "agreed value" on your policy should represent your vehicle's current market value. In the event of a covered total loss you will receive the full agreed amount less any applicable deductible. The "agreed value" is the amount you agree to stated on your policy.
Annual Policy
On a gorgeous sunny day, you don't want to miss the opportunity to take your car out for a spin. No problem, no hassle with an annual policy. Your classic is fully insured even in the "off-season."
Towing and Roadside Assistance
If your car needs towing or assistance on the road, we will cover the cost for you. This covers you for each disablement or breakdown on a covered vehicle subject to a maximum limit per policy.
Advantages for your collector car:
No worries at a car show
Unlike some collector auto insurance companies, our providers don't have an attendance requirement! This means you can bring your car to a car show and not have to worry about a loss while you're walking around and enjoying other displays and classic cars. We don't require you to be in attendance for loss settlement.
Designed for you
Our policy providers have more features customized specifically for collectible car owners than standard auto policy companies. You can save hundreds of dollars by setting up a program designed with the true enthusiast in mind.